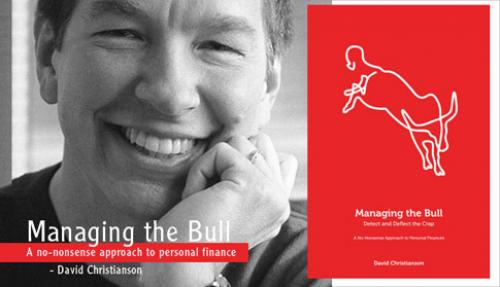 Managing the Bull: A no-nonsense approach to personal finance
Who needs to read this book? Everyone who wants to learn about the strategies and steps available to set and achieve their financial goals, without having to climb through mountains of jargon to get to the point. David's practical, no-nonsense approach is exactly what you need - available right at your fingertips.

ORDER YOUR COPY BELOW or by phone: 204 697-7377.

$19.99 plus GST, and $7.00 shipping and handling.

**Please note higher shipping charges may apply on multipack orders or if your address is outside the greater Winnipeg area. Please email linda.reichert@freepress.mb.ca to get a shipping quote for your area.
Managing the Bull Book