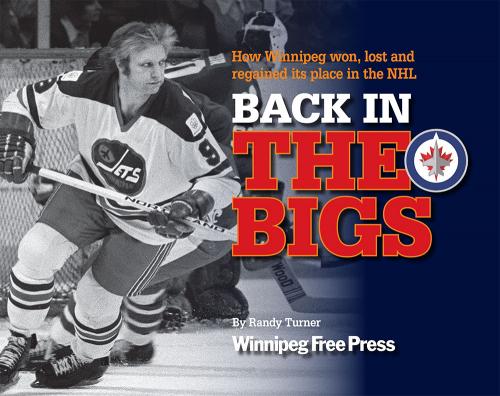 Back in the Bigs
Back in the Bigs – How Winnipeg won, lost and regained its place in the NHL

Ever since the Winnipeg Victorias won the Stanley Cup – in 1896, 1901 and 1902 – hockey has been near and dear to our hearts. This beautiful coffee-table book is filled with historic news and sports photos, and written by award-winning sportswriter Randy Turner. Relive the glory days of the Jets in the WHA, Bobby Hull's momentous arrival, the heartbreak of the team's departure in 1996, and the inside story on the NHL's triumphant return.

ORDER YOUR COPY BELOW or call Linda at 204-697-7510

$35.00 plus GST and $10.00 shipping and handling

**Please note higher shipping charges may apply on multipack orders or if your address is outside the greater Winnipeg area. Please email libraryservices@freepress.mb.ca to get a shipping quote for your area.
Back in the Bigs Book