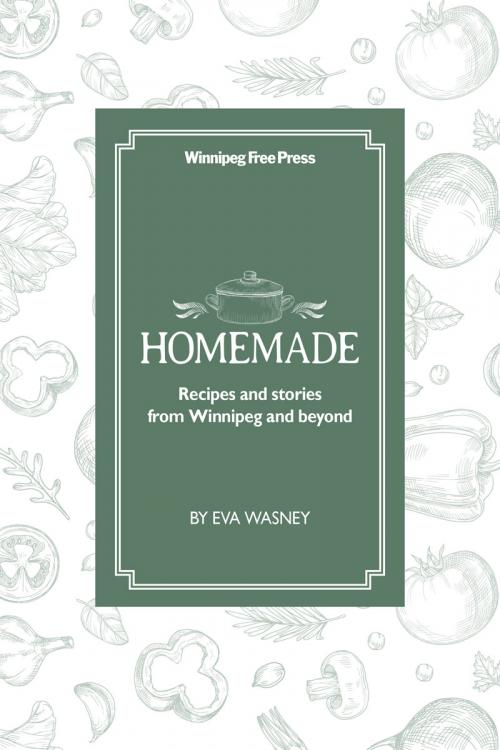 Homemade: Recipes and Stories from Winnipeg and Beyond eBook
Didn't get your hands on a copy of Homemade before it sold out? Don't worry now you can buy it in digital eBook format and read it on your favorite device.

Homemade: Recipes and Stories from Winnipeg and Beyond is a community cookbook celebrating the 150th anniversary of the Winnipeg Free Press and the newspaper's long tradition of recipe-sharing and home-cooking journalism. With deeply researched archival stories and 150 submitted recipes from cooks across the province, Homemade is a potluck of epic proportions and an appetizing look at Manitoba food and media history.

The eBook file is available as a .PDF for use in Adobe Reader or Books for Apple Devices.

Homemade eBook
Viewing a PDF on a PC
.PDF files can be viewed using Adobe Reader. (http://get.adobe.com/reader/)
Once you have purchased the .PDF file, you may download it to your computer and open the file in Adobe Reader from it's location on your PC.
Syncing and saving PDFs using iTunes for iPhone, iPad or Mac
To add PDFs to your iTunes library on your computer, drag and drop the PDF into your iTunes Book library. If you're using OS X Mavericks, drag and drop your PDFs into your iBooks library using iBooks for Mac.
To sync a PDF to iBooks on your device:
1. Select your iOS device. (Learn more about syncing your data with iTunes.)
2. Click the Books tab.
3. Select Sync Books.
4. If iTunes is set to sync only selected books, select the checkbox next to the PDF you want to sync.
5. Click Sync.
For more information, please visit: http://support.apple.com/en-us/HT4227