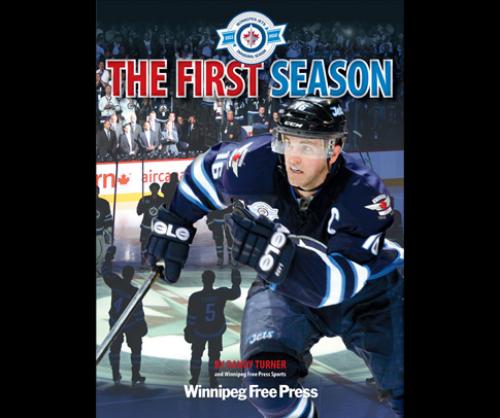 The First Season
The First Season - this limited edition book highlights the Jets return to Winnipeg, from the purchase of the team to the first goal to the last game of the year. The First Season is written by award-winning sportswriter Randy Turner and is a true fans collector's item. Behind-the-scenes photos you've never seen before, team and player stats and a true story, fuelled by passion.

ORDER YOUR COPY BELOW or by phone: 204 697-7377.

$19.99 plus GST, and $10.00 shipping and handling. (One dollar from every book sold will go to the Winnipeg Jets True North Foundation.)

**Please note higher shipping charges may apply on multipack orders or if your address is outside the greater Winnipeg area. Please email libraryservices@freepress.mb.ca to get a shipping quote for your area.
The First Season Book